Electric Engineer Jobs In Canada ; We're looking for new talent to join us as we reinvent the future of energy. Across BC, we have a diverse team of more than 2,500 employees we can't do without, yet we're growing as fast as ever.
Electrical engineer jobs in canada are an important role in the modern economy. Electrical engineers design, analyze, specify, construct and test electrical systems and components and are responsible for their safe operations.
You may think we're your standard utility that delivers natural gas and electricity, but we're also into cool, innovative energy solutions. Think carbon capture, renewable energies and lower-carbon transportation for a start. We believe in creating a cleaner, healthier tomorrow.
If you like meaningful work, a dynamic environment and forward-thinking colleagues, build your career with us. You'll get opportunities to grow, lead, solve, and create. So what are you waiting for? Let's rethink energy together. In this role, you will:
You're a strong leader with exceptional communication skills, and are a big-picture thinker with a knack for staying organized. You're an engineer at heart with a passion for understanding processes and procedures inside and out, and take pride in moving projects to completion. Your qualities and skills make you a great candidate as our Electrical Engineer.
As our Electrical Engineer, you'll work effectively with internal stakeholders (Planning, Operations, Project Management) and other team members to provide engineered scopes, estimates and construction packages for electric substation capital projects. You'll also provide technical support to Network Operations and other internal stakeholders.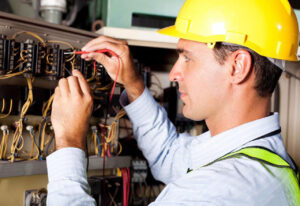 In year 1, you will:
Maintain compliance with current industry regulations, codes, standards and guidelines.
Build a solid understanding of FortisBC's internal processes, standards, policies and procedures.
Apply your expertise and knowledge to projects.
Develop strong working relationships within the Engineering team and key stakeholders
In year 2, you will:
Develop leadership skills within the department and help improve the performance of the team.
Identify and champion continuous improvements in the service provided to other key stakeholders.
Be accountable and improve the performance and timelines of the fast pace work environment for ongoing projects
What it takes:
Excellent communication and organizational skills.
Demonstrated leadership abilities.
Demonstrated technical capabilities and successful experience in electrical substation design
Engineering capacity related to project processes, execution, and multi-disciplinary engineering and construction concepts.
Advanced knowledge of computer systems and specialized software.
What you need to know:
To view the full job description, click here.
Our engaging workplace offers a wide range of challenging opportunities, while being safe, inclusive and diverse. We offer a competitive salary and benefits package, while supporting life-long career development. We also encourage volunteerism and nourish the need to give back to your community.
Safety is our number one priority, and to maintain the health and safety of our employees and broader communities, we have a number of COVID-19 safety measures in place. This includes a requirement for all new employees to provide proof of full vaccination, prior to their first day of work or the start of their employment. And of course, we will consider an accommodation for anyone who's unable to be vaccinated due to a protected ground as defined by the Human Rights Code.